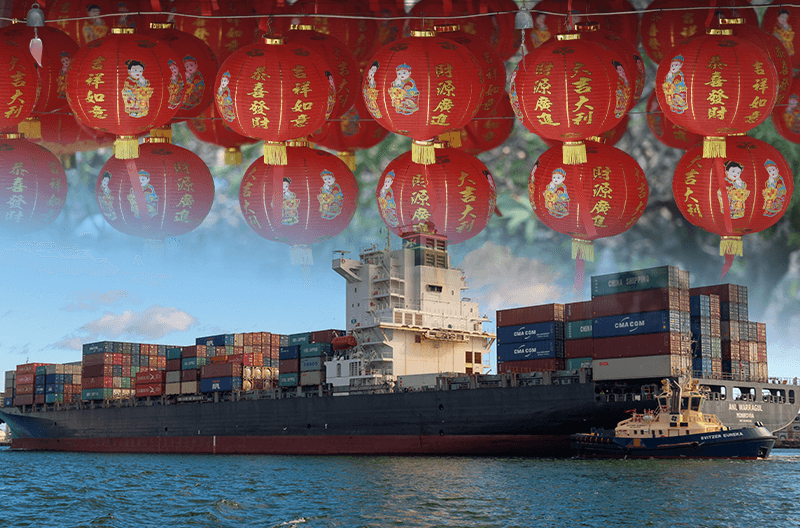 WHAT IS THE CHINESE NEW YEAR AND WHEN DOES IT HAPPEN
China celebrates the passage from one year to the next differently than the rest of the world thanks to the use of a lunar calendar since ancient times (the civil year remains the same as ours), for comparison purposes, the Gregorian calendar – the one used worldwide is accepted as the standard in Brazil since 1582, while China only adopted it in 1912. Because of this different local calendar, the Chinese New Year celebrations usually take place between the months of January and February, with a 7-day national holiday for all workers in the country.
During this entire holiday, much of the logistics operations in China and Southeast Asia will be drastically downsized. Chinese factories, or those employing Chinese nationals, tend to stop completely even a week before the official holiday date so that workers can return to their homes and hometowns to celebrate with their families. In more traditional places, the company recess tends to extend until the day of the Lantern Festival, celebrated 15 days after the official start of the Chinese New Year, this festival officially marks the end of the Chinese New Year celebrations.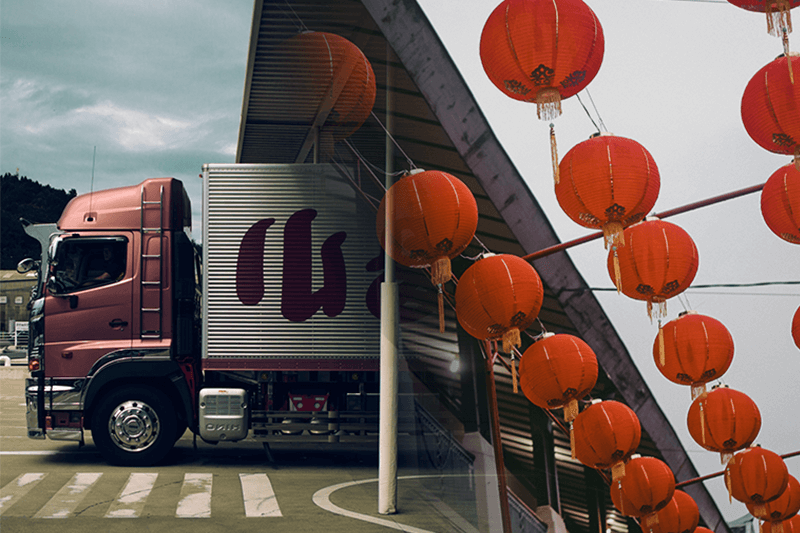 THE IMPACT OF THE CELEBRATIONS
During the entire Lunar New Year celebration period in China and surrounding regions, where more than 1.3 billion people stop working at the same time, the rest of the world remains active and in need to meet demands. Chinese factories try to prepare for this break every year, trying to get most of their work done before the Chinese New Year celebrations, but still end up creating much more stock than is normally shipped to the ports, filling warehouses around the country. Because of this sudden increase in stock it is necessary to plan ahead to avoid your cargo getting stuck or not finding space in the warehouses.
Many truck drivers needed to transport much of the cargo to the ports, also return home to spend the Chinese New Year celebrations with their families, and as a result the transportation across the country is drastically reduced to the point of being almost paralyzed. In the ports, the same happens, with most of the workers going on leave, but for a reduced period of 3 to 4 days, even so, the time for shipment and customs clearance should increase exponentially due to the amount of accumulated cargo.
The Chinese New Year celebrations are felt throughout Asia, since it is also celebrated in countries like Malaysia and Thailand, and many factories need Chinese products. As a result, production does not resume 100% right after the festivities end, since many workers use the opportunity to return with their families to change professions or retire, causing holes in the production line that will be replaced over time, it is expected to take about one to two months after the Chinese New Year celebrations for all logistics to adjust to the period before these events.